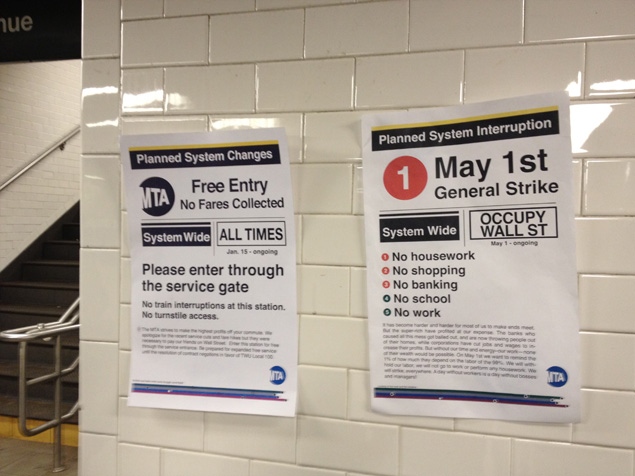 No free rides? Occupy Wall Street disagrees. Members of the movement claimed responsibility for chaining open the emergency exits at 20 subway stations this morning.
Members also posted the service advisory posters pictured above; one  encouraging straphangers to walk in without swiping and one advertising the general strike planned for May 1st.
Check out OccupyWallSt.org for more on the fare strike!