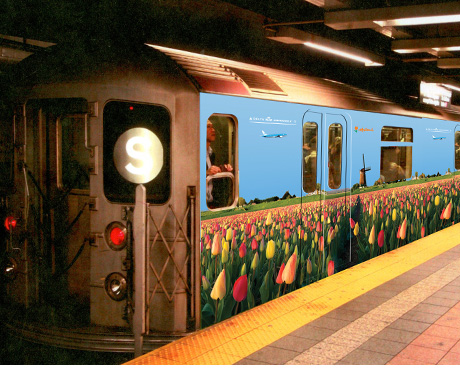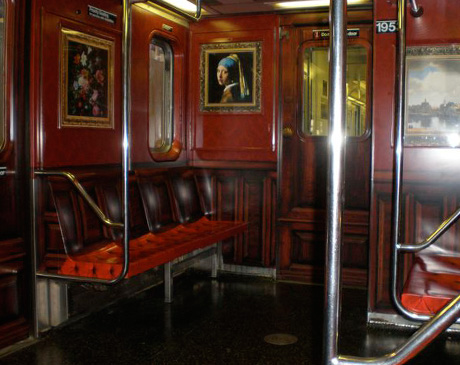 The Netherlands Board of Tourism has temporarily transformed the Grand Central – Times Square shuttle into the moving advertisement you see above. The cars were made over as part of the "Just be. In Holland" ad campaign by the Netherlands Board of Tourism and Conventions.
PointClickHome described the makeover in detail:
One car is dressed to evoke the interior of a grand salon. The seats are wrapped to resemble tufted red benches, the ceiling sports faux plaster medallions, and there's mahogany wainscot, a rich damask wall covering, and a selection of iconic Dutch masterpieces, including Johannes Vermeer's Girl with a Pearl Earring.
The ad campaign ends March 4th, so time is running out if you want to check these out.