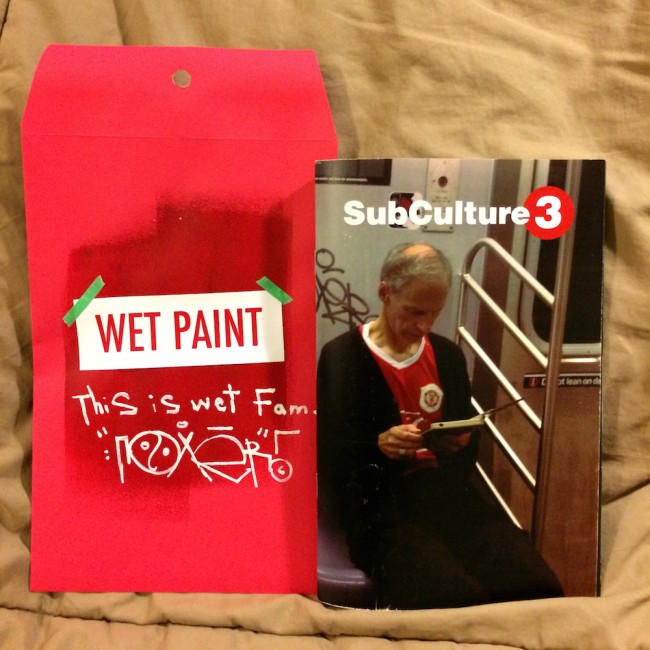 The third SubCulture is a study of ink and paint tags in the subway.
This issue is 48 pages, with full color cover and comes with a hand embellished "Wet Paint" envelope by artists appearing in the zine.
Limited to a numbered edition of 100.
Check out the Subway Art Shop for availability.