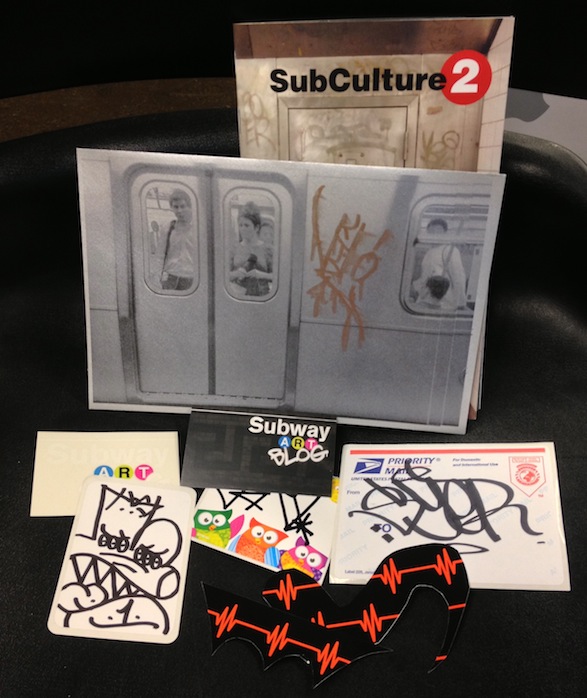 The followup issue of SubCulture focuses on the extremely permanent acid etch and scratch tags in the subway.
This time around, the zine is 52 pages (including cover) and comes with one of two envelope designs. Each envelope was tagged by one or more of the graffiti writers featured in the zine, echoing the etches and scratches within the pages. Also included with the book is a random assortment of stickers from subway artists and Subway Art Blog swag.
SubCulture 2 is limited to a numbered edition of 100.
Available September 28th-30th at the NY Art Book Fair and coming soon to the Subway Art Shop and other awesome stores in NYC.