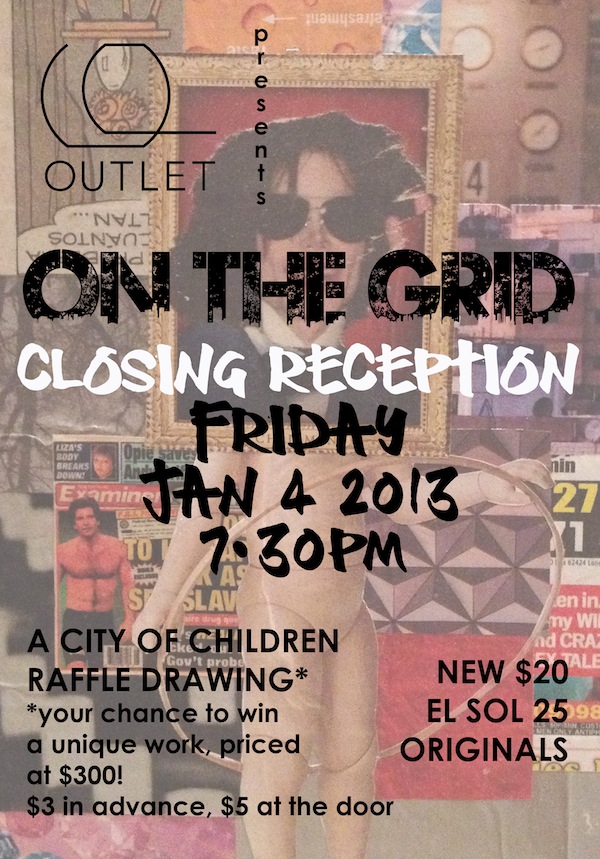 You might be wondering why I haven't been posting very often lately. Well, here is one of the reasons! I helped curate a show at Outlet gallery in Bushwick. Several Subway Art Blog artists were included in the show such as Jilly Ballistic, A City of Children, Jason Eppink, Matthew Silver and Enrico Miguel Thomas. Also being shown at the show are both issues of my zine SubCulture.
At the closing reception, Outlet is raffling off a canvas by A City of Children and advance tickets are available exclusively on the Subway Art Shop for only $3. The piece is valued at $300, so this is your chance!
On The Grid closes Friday night, so come check out all of this awesome artwork before its too late! Also keep an eye on Subway Art Blog over the next few weeks for a few more announcements about awesome projects I'm involved in.