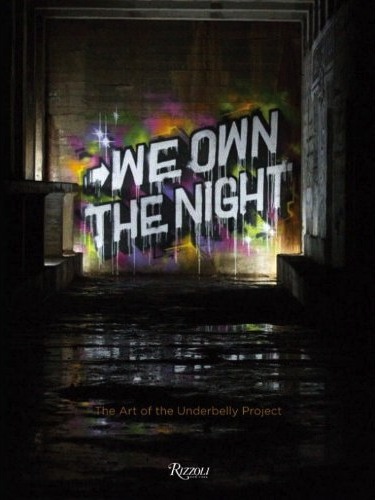 If  you are not yet familiar with the underground subway art "Underbelly Project," you should check out this New York Times article.
If you are familiar with the project (and you are a big fan like myself) you will be excited to hear that the organizers, Workhorse and PAC, are putting together a book.
Since the existence of the project had been announced publicly in the Times article, the NYPD has arrested people who tried to find the entrance to the abandoned station and those who made it inside have reported that the work had been defaced. Luckily, the art was well-documented before the project was publicized and the organizers have an extensive collection of photos and videos.
Over 100 street artists from around the world were involved; several of them Subway Art Blog veterans, including: Posterchild, Jason Eppink and CASH4.
We Own the Night: The Art of the Underbelly Project is expected to be 240 pages and is set for release on February 7th, 2012.
Pre-orders are available now on Amazon.com.