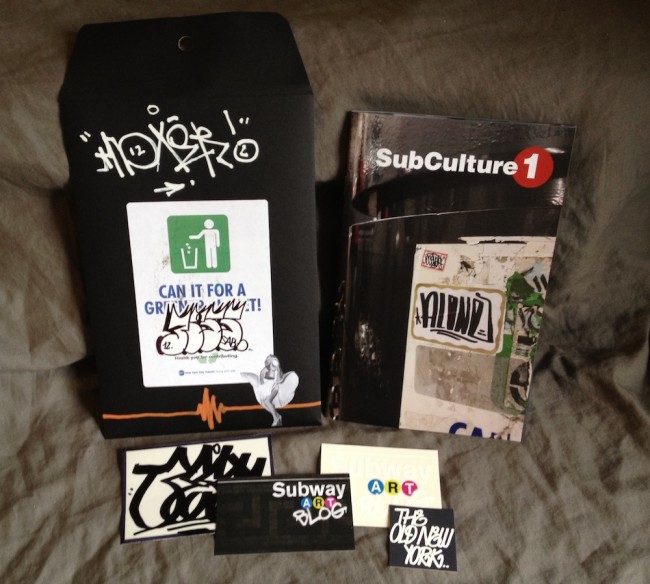 SubCulture is a new zine about art and culture in the subway. The inaugural issue, entitled "Can It," is all about the old style trash cans in the subway. These cans acted as a canvas for many graffiti writers up until they were discontinued in 2011.
The handmade zines include 32 pages (with the color cover) of images and text on the topic. Each one comes with the following: one numbered copy of SubCulture #1: Can It, an unique envelope that mimics the design of the subway trash cans complete with a mini CAN IT FOR A GREENER PLANET sticker and handmade mini stickers by several artists, a Subway Art Blog business card and vinyl sticker, and at least one other assorted sticker.
This issue is limited to an edition of 100.
Available online at: Subway Art Shop in the US and Pot of Gold in Japan
or in stores at:
The making of SubCulture #1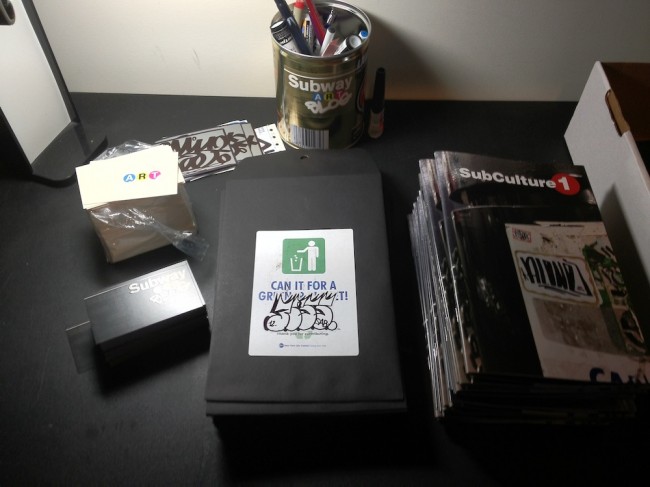 Handmade stickers used on the envelopes: