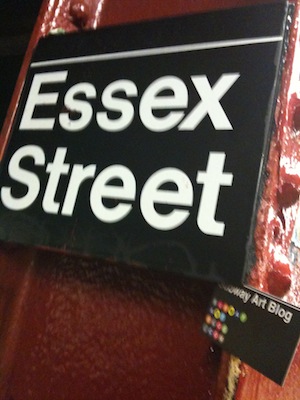 Photos: Subway Art Blog would not be possible if it were not for the eyes and ears of our readers. Please send us any interesting, funny, crazy and artsy photos you may have taken in the subway. If you see something, send something!
Writing: We are always looking for anyone interested in submitting writing. The types of articles we are looking for include (but aren't limited to) music reviews, events, news, interviews, etc. If you are interested please send us an e-mail with your ideas.
Tips: If you find something relevant online at another website, or know of an artist we have to cover, please let us know!
Feedback: Your questions, comments and concerns are always welcome.

Subway Art Blog is now accepting submissions for several new features which we need your help jump starting. Here they are:
Transit Tales – Ever see something bizarre happen while commuting? Have a touching missed connection story on the train? Overhear something hilarious in the subway? Transit Tales will feature extraordinary stories from ordinary riders. Send in your stories today!
Weekend Abstractions – Amazing abstractions are revealed when ads are torn down in the subway. We want to document as many of these as possible.
Thank you for your interest in submitting!