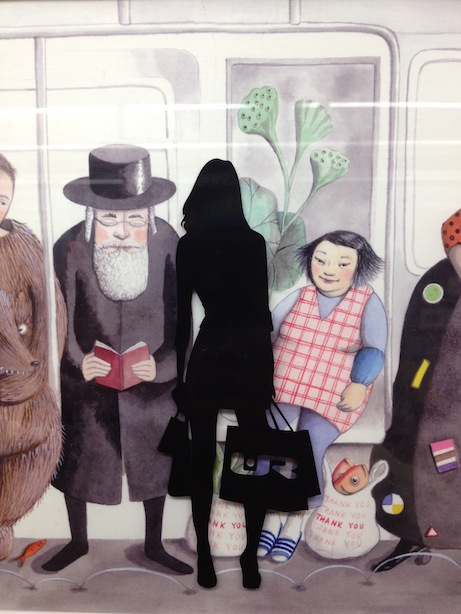 SKI and 2ESAE of UR New York have kicked off a sweet new subway project. "Going UR Way" involves custom black vinyl stickers created by the artistic duo. Each one is cut to form the silhouette of a figure and then placed on the surfaces of subway cars, each which interact with their environment very playfully.
2ESAE described the project to me:
We're trying to make our mark in the public spaces even if its a small statement. As opposed to the tradition of just dripping or scratching our names into shit we found a cleaner, less invasive technique with the hopes they get to ride and reach more of an audience. We chose everyday imagery that people can relate to which is inviting and invokes thought. The message is simple: "Be Who You Are", which in a way we are subliminally putting out there.
I've been told to keep an eye out for more of these soon. Send in your photos if you catch them in the wild!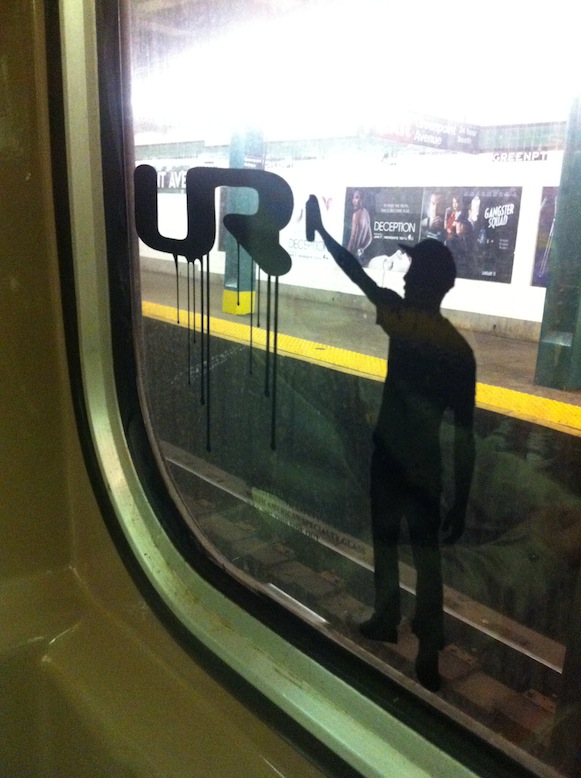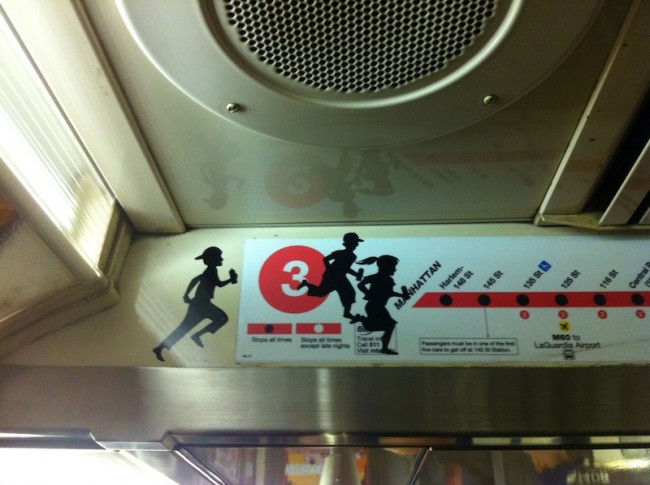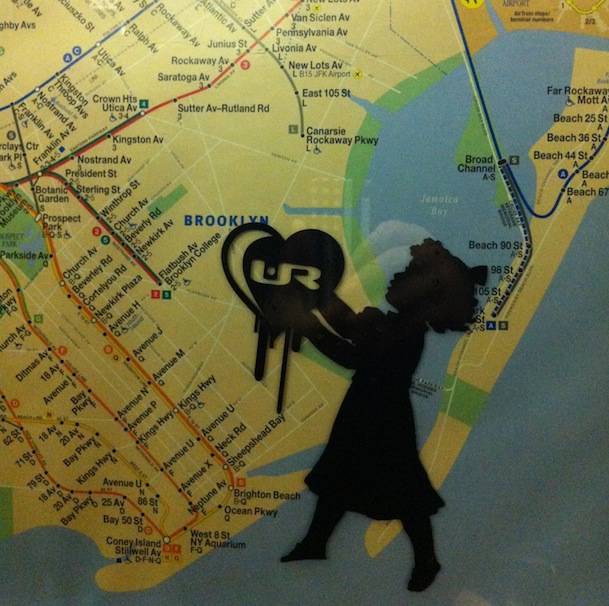 Continue reading "Going UR Way"