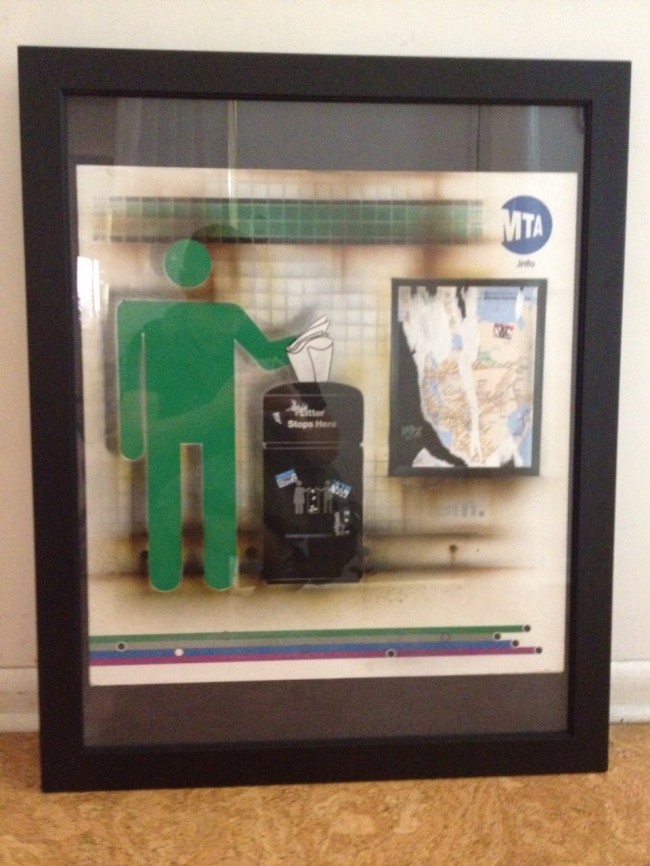 The guys at UR New York have outdone themselves once again.  With their new exhibition, Cause & Effect, 2ESAE and SKI are taking on the roll of curators for the first time. Over 20 artists are in the show, including many big names in graffiti and street art like COPE2, Sofia Maldonado, BISHOP 203 and more.
Several of the pieces in the show reference the subway in various ways. One of my favorites is entitled "Talking Trash" by KA. At first glance the piece looked like some sort of digital print based on a subway ad. Upon closer observation, I realized it an actual copy of the ad, but refined with paint, stickers and more. The piece does a wonderful job paying homage to the stickering that goes on in subway stations.
Cause & Effect has been extended to August 22. Keep an eye on Graff Cal for an announcement about the closing party.