Tag-Archive for » Refined Signs «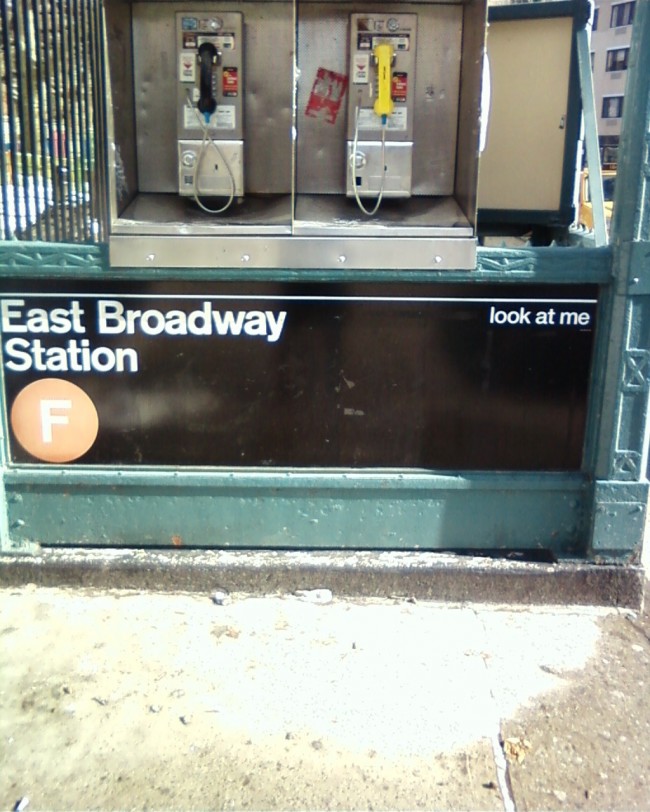 It blends in just like the sticker we reported on a couple weeks ago! Unlike that one, though, the text of the sticker above begs for attention. "Look at me" it demands. Even if you do look at it, you might miss the really small web address on the bottom right corner. Lookatmenyc.com is the site, which includes a photo slideshow of "look at me" stickers placed around the city and a form to leave a comment. That's it. Pretty cryptic.
Photo by Jen Taclas.