Here are a couple sign alterations friends of the Subway Art Blog found underground and some interesting links worth checking out. Happy Saturday!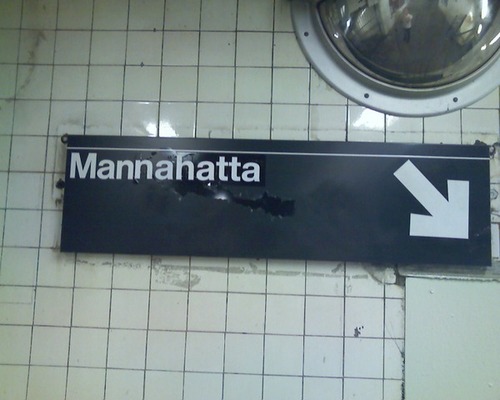 Ever wonder what New York was like before it was a city? Check out the Mannahatta Project.
Photo Credit: Geoffrey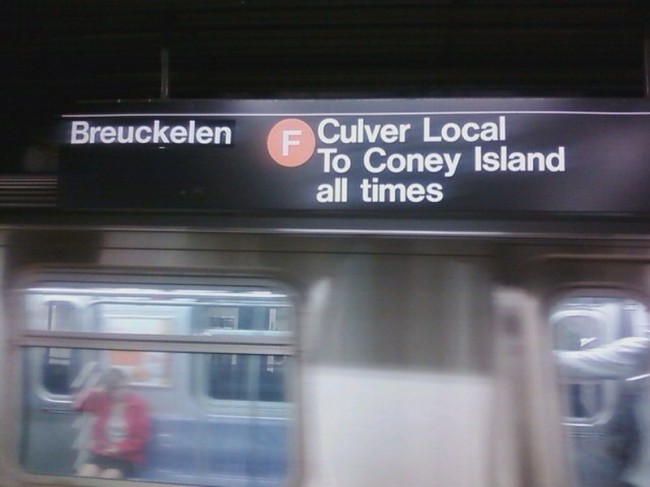 Photo Credit: Dana Perrotti. Check out Dana's wonderful sculptures on her flickr.