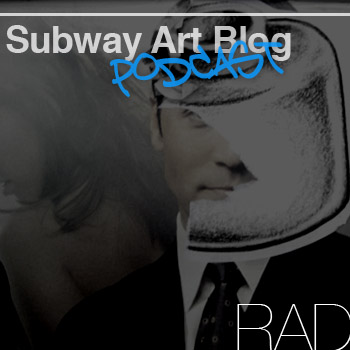 The man we have been calling "Blockhead" has a name—it's RAD. We sat down with him for an interview and grilled him about the lego heads he has been posting on ads in the subway.
[podcast]http://subwayartblog.com/podcast/RAD%20Interview.mp3[/podcast]



[nggallery id=7]
For tons of photos of RAD's work, check out his site: Raddington Falls.