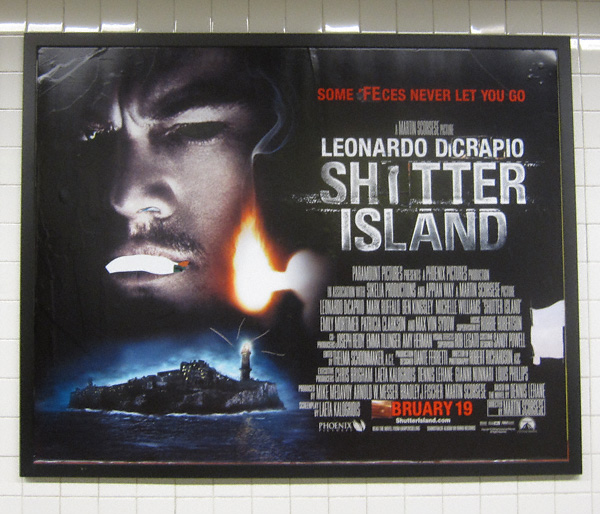 Shitter Island – Mark Ruffalo and Leonardo DiCrapio team up as a pair of U.S. Marshals who travel to a secluded island off the coast of Massachusetts to search for the perfect place to drop a deuce, uncovering a web of deception along the way as they battle the calls of nature and a prison riot in this Martin Scorsese-helmed poo picture.
From the Church Avenue-bound platform at Metropolitan Avenue. Photo by Miss Heather of NewYorkShitty.
Check out NewYorkShitty.com for lots more funny New York photos!