Tag-Archive for » Butchered Ads «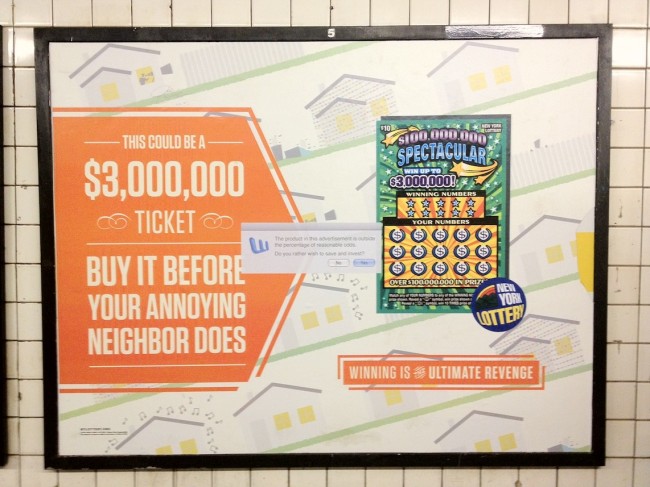 Jilly Ballistic's latest subway art has been making its way all over the web. Her new advertising error messages interact with subway ads in a really clever way. Check out this lottery ad for example.
Keep an eye out for new ones popping up every day!