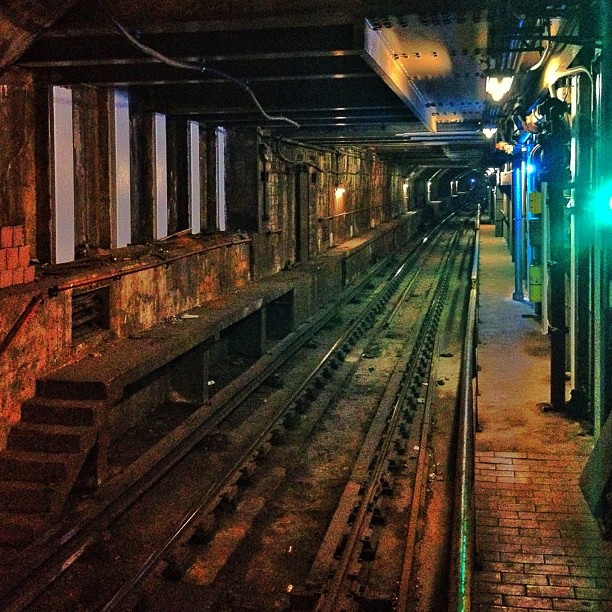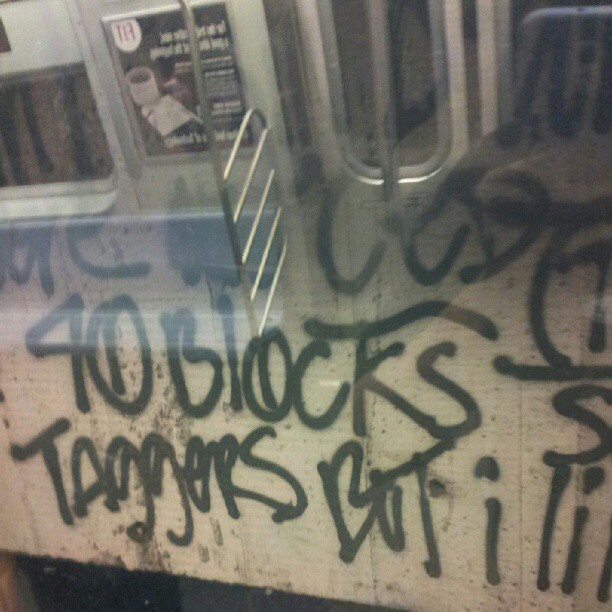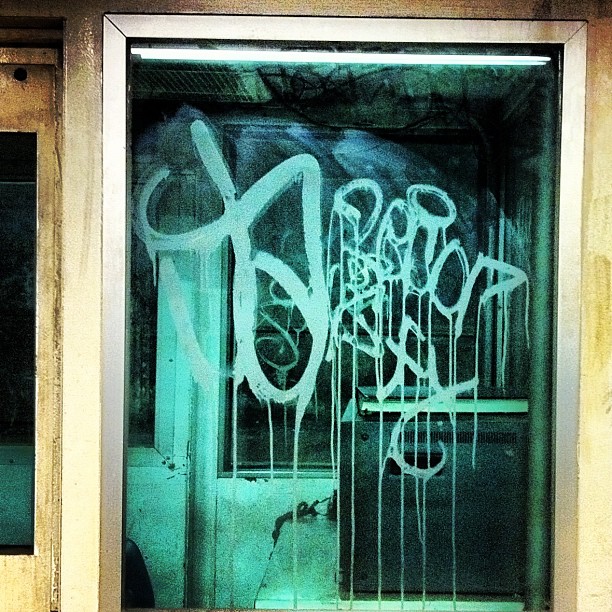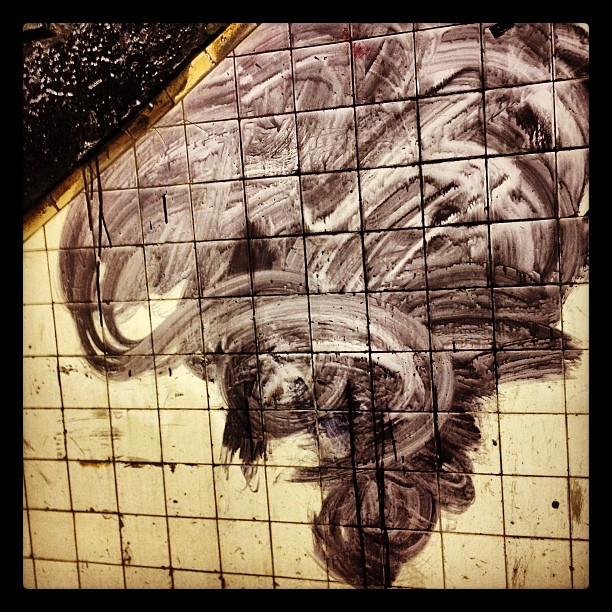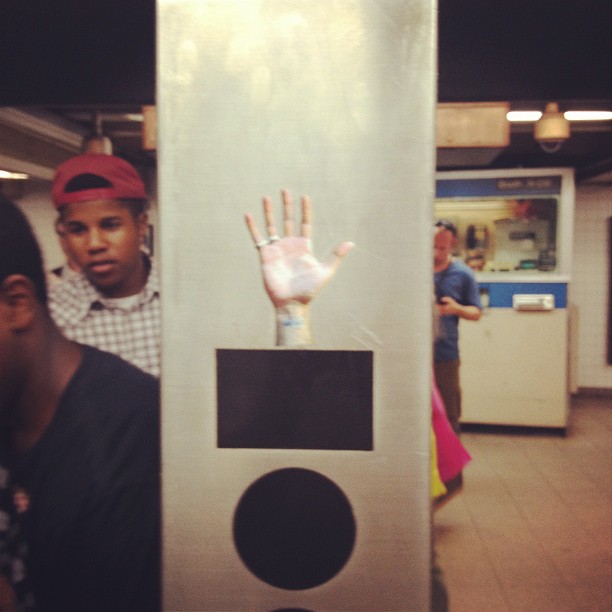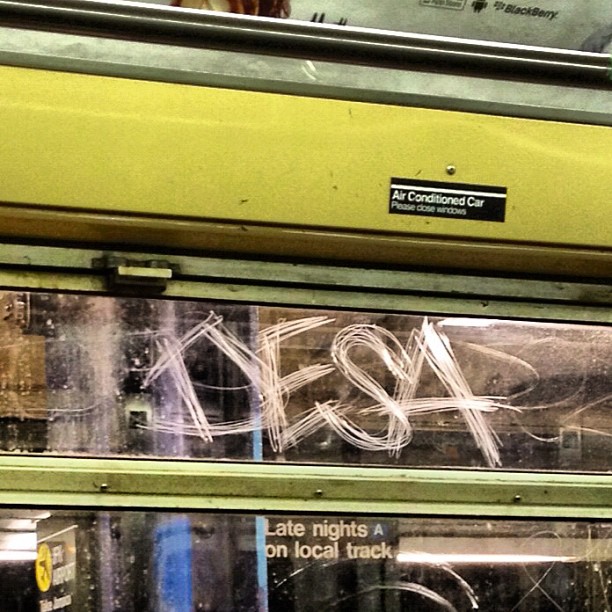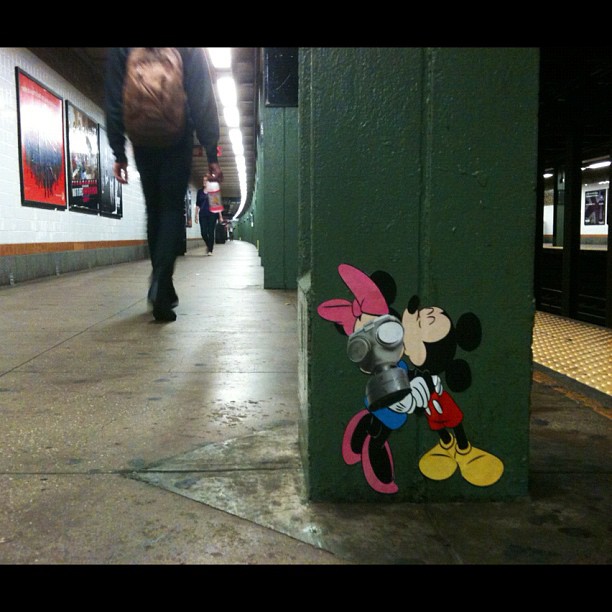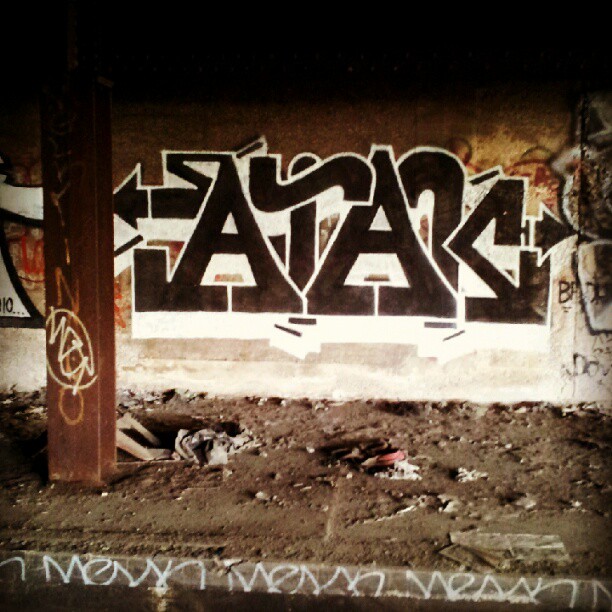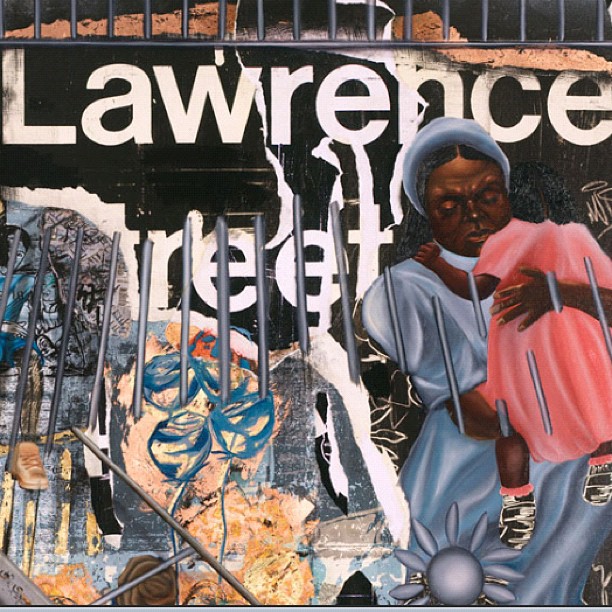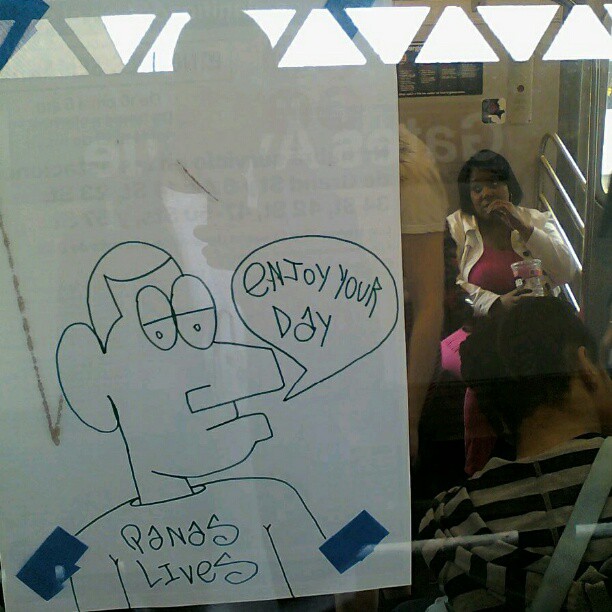 Many more after the jump! Continue reading "This Week in Instagram"
I noticed a few fresh tags when I hopped on to the F train at 23rd Street the other day. This writer goes by the name JA. I saw the tag again just a few days later in an unexpected place—Joe Rivera's book called "Vandal Squad: Inside the New York City Transit Police Department, 1984-2004
." The book is a look at the graffiti scene through the eyes of one the cops on NYC's anti-vandalism task force.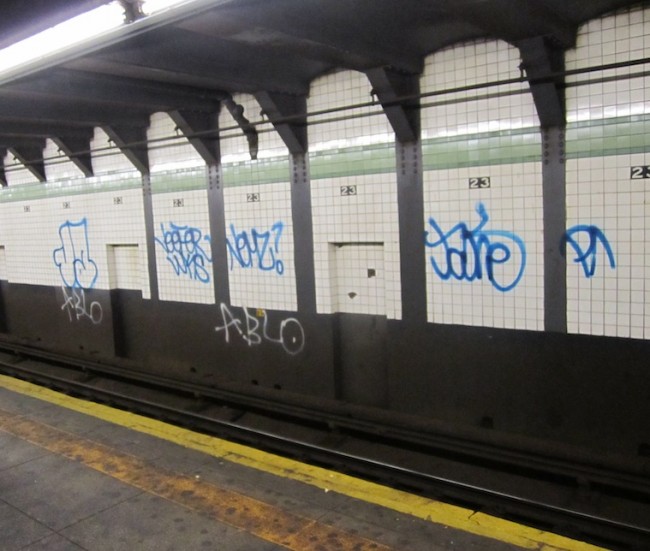 JA, VEEFER WKS, NEMZ?, JAONE
ABLO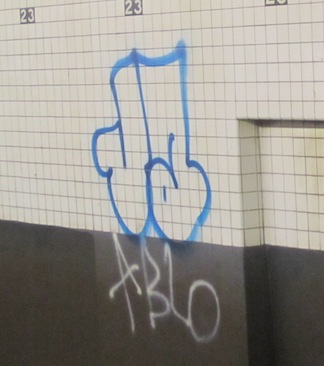 JA is one of the graffiti writers Rivera recalls catching in Vandal Squad:
In 2003, JA caught a stupid tag on a gate out in Brooklyn and got collared by a couple of patrol officers in uniform. We went to the precinct just to talk to him.

"Hey, what's up?" he said when he saw us. "I know you guys. You guys are Vandals! I ain't saying nothing about nothing. I know you guys—you'll put me through the bookings!"
Ultimately, Rivera says they did not have enough of a case to lock up JA, because they had no hard evidence of him in the act, like photos or videos.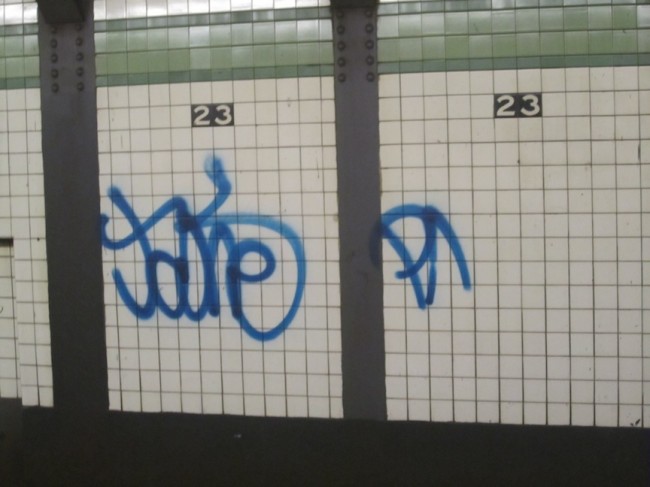 JA, or JAONE as seen above, has been active for a long time! In Vandal Squad Rivera says he had some convictions for graffiti from as far back as the 80s.
Check out more of JA's work on Luna Park's flickr!
Update: Luna points me to a really great Rolling Stone article from 1995 in which the author details his experiences tagging along with JA and friends.