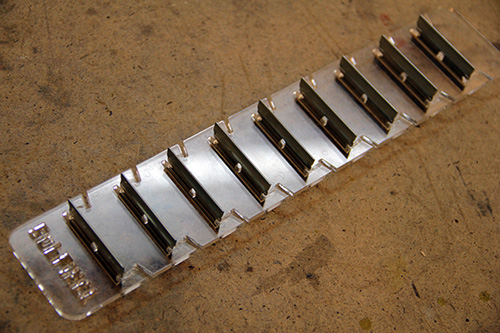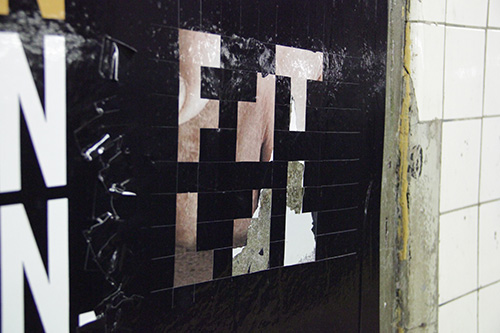 The folks over at F.A.T. have developed a new tool in the fight against irksome, uninteresting subway advertisements. Meet Sub Pixel, a custom slicing tool made from laser-cut acrylic, rubber bands and nine razor blades.
From fffff.at:
In two quick swipes, it transforms a small patch of subway advertisement from a "one-way, unending flow of shit" into an 8×8 grid of pixel stickers, ready for two-way interaction with the public.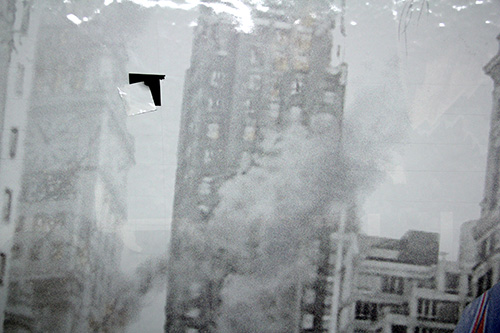 Keep an eye out for ads with a single pixel removed to indicate that it's been 'prepared' by a Sub Pixel!
F.A.T. or Free Art & Technology is a group "dedicated to enriching the public domain through the research and development of creative technologies". Many of their posts include D.I.Y. instructions and Sub Pixel is no exception; you can download the files required for laser cutting your own right on the site.