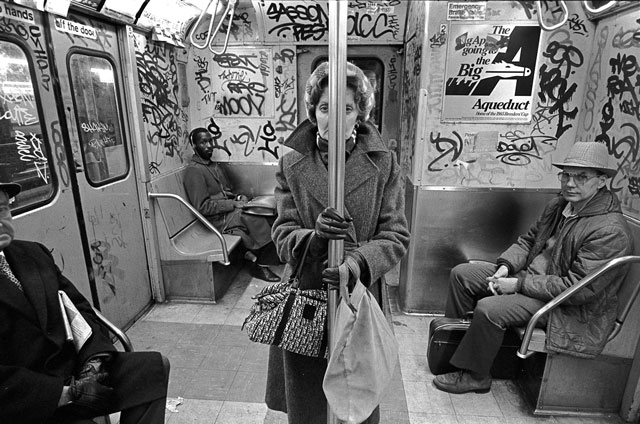 Photographer Richard Sandler will be exhibiting work at the Millennium Film Workshop later this month. The show, called "The Former New York," focuses on the New York City of the seedy `80s. Many of the images depict the subway in a when graffiti was rampant and before cell phones, iPods and other devices occupied our attention.
The gallery's website indicates that these photos were chosen to "depict a time that lives in limbo: they are too young to be the historical records of the fuzzy past, and way too old to resemble contemporary culture, now moving at warp speed."
Sandler's photos show a different side of the graffiti filled trains than those taken by Cooper, Chalfant and Naar. Rather than focusing on the graffiti itself, work is more about the environment it created and how people interacted within it.
The show will be open from April 30th through June 19th, with an opening reception and film screening on May 6th 6-8pm. All the details can be found here.