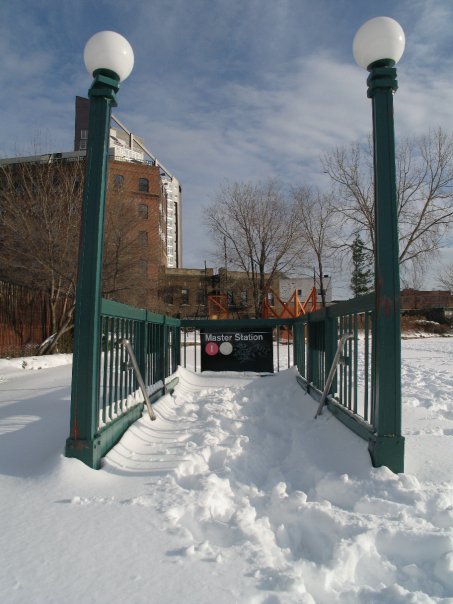 As a result of our first major snow storm of the year here in New York City, there have been reports of snow inside underground subway stations and passengers getting stuck on trains for hours. This sculpture by artist Brina Thurston seems way too appropriate as a representation of what straphangers are experiencing in the aftermath of Snowpocalypse 2010.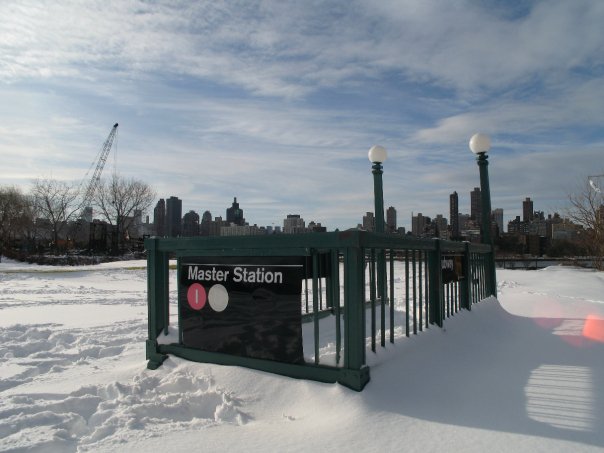 'Master Station' was on display in Socrates Sculpture Park in Queens from September 2009 – March 2010. Thurston says her inspiration for building the decoy station entrance was the fact that the area could really use a subway stop. The structure is actually made out of wood, but painted to look like metal. "It may not be a Hector Guimard Paris Metro but the NY subway entrance can be an equally glorious sight in our busy urban lifestyle."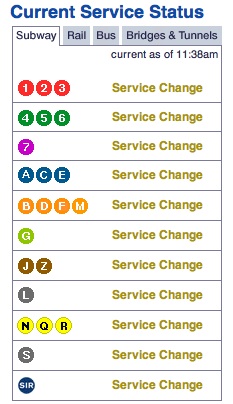 Let's hope the MTA can get its act together soon, otherwise the service status might look like this for days.
Make the jump to see more photos of Master Station! Continue reading "Snowed In"