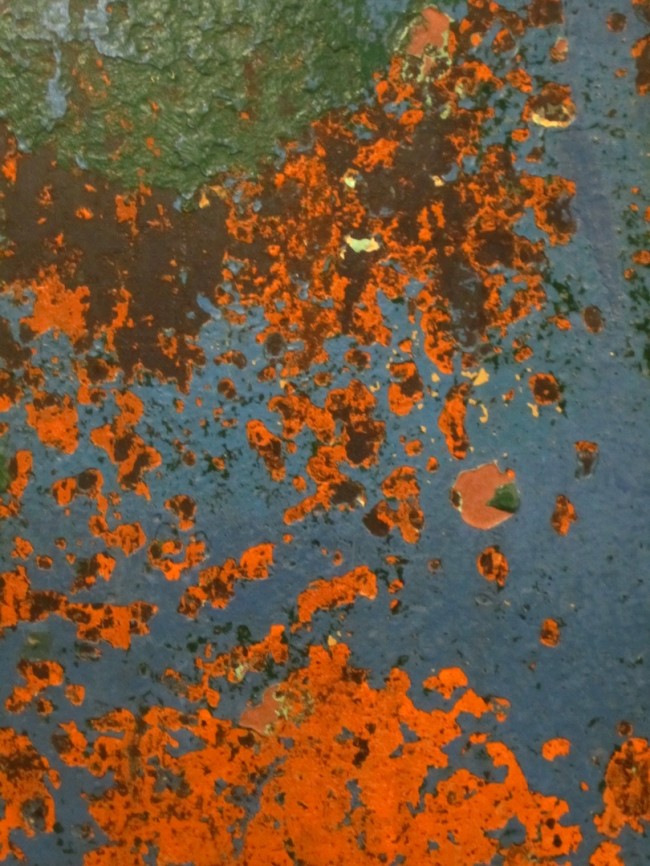 This one has a little story behind it.
NY1, a cable news channel here in New York, ran a piece on found art in the subway. For the story they interviewed Maureen Cooter about her subway tile paintings, Jen and Alli at Why Are You on My Train? about their videos and myself about the abstractions I find underground.
The last shot in the video is of me taking the photo above inside the 23rd street station. You can watch this and what little of our interviews did not hit the cutting room floor on NY1′s website here: NY1 – Subway Art Hard to Miss, Easy to Uncover.