Nina Boesch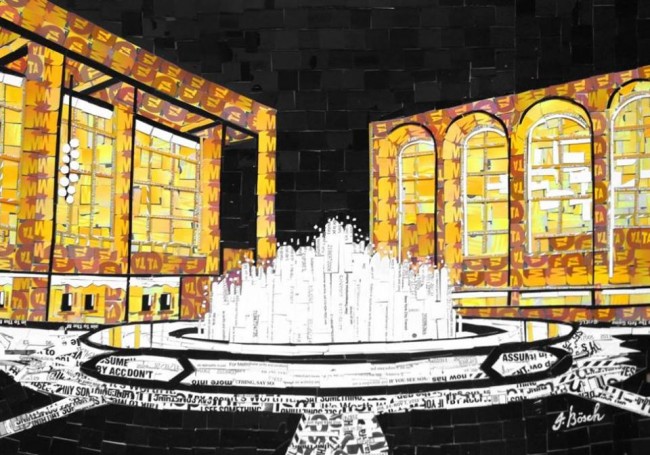 Nina's amazing collages are made entirely on MTA MetroCards, transformed into NYC's most iconic images.
Opens Wednesday, May 7th 6pm-8pm
350 Bleecker Lobby Gallery
New York, New York
Joan Iaconetti
Manhattan watercolorist Joan Iaconetti's first solo exhibit at The New School imagines the mundane, post-graffiti subway as a dark, deliciously sinister world full of vertiginous angles, dripping platforms, swarming riders, all done in layer upon layer of monochromatic watercolor. Her large-scale watercolors made their first appearance here, and were later called "evocative neo-noir" by the Curbed.NY architecture blog.
Opens Tuesday, May 20th 6pm-8pm
The New School
66 West 12 Street between Fifth and Sixth Aves
Bridge Gallery, fourth floor; sign in at security desk
Exhibit runs May 20 – June 2; open 10am – 6pm, Mon. through Sat.