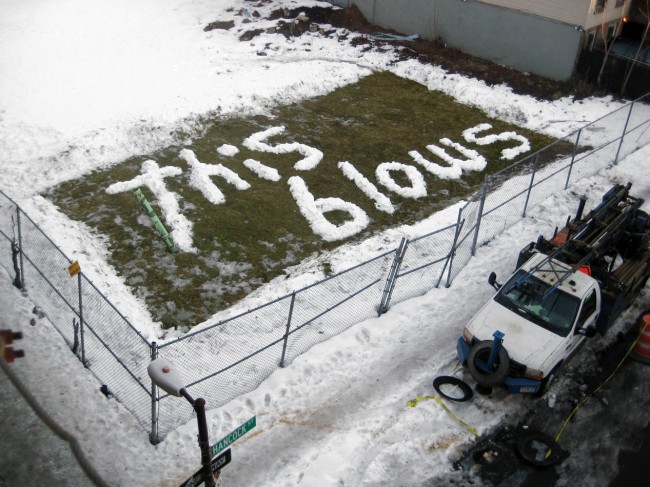 This winter has been especially brutal here in New York and we're sick of all this snow. Leave it to street artist BAMN to turn it into highly entertaining art! Visible from the J train at Halsey Street, the piece is only the latest of some amazing work coming from BAMN. Check out his flickr for more.
Yep, there is even a giant dollar bill to go with the blow…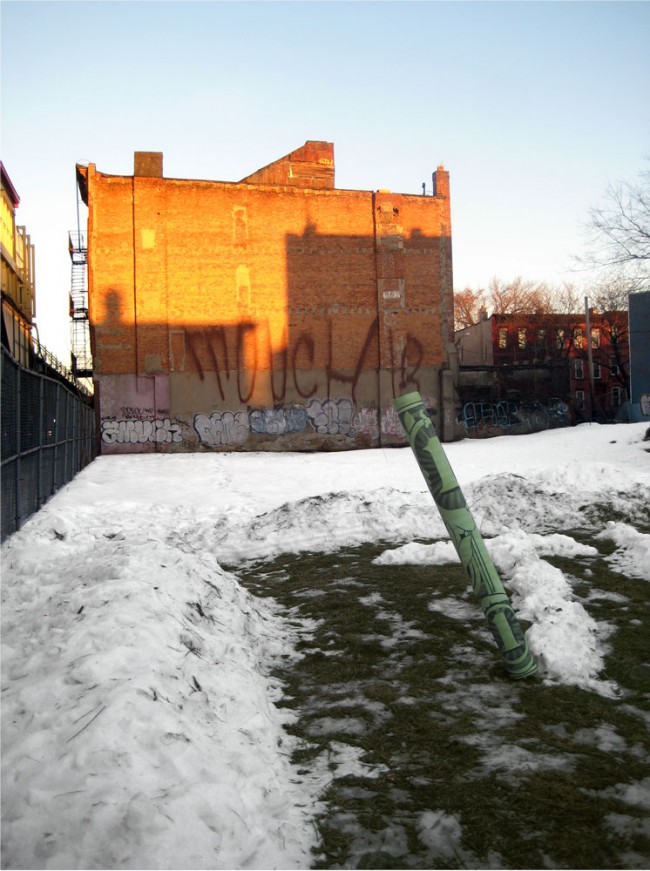 Photos courtesy of the artist.