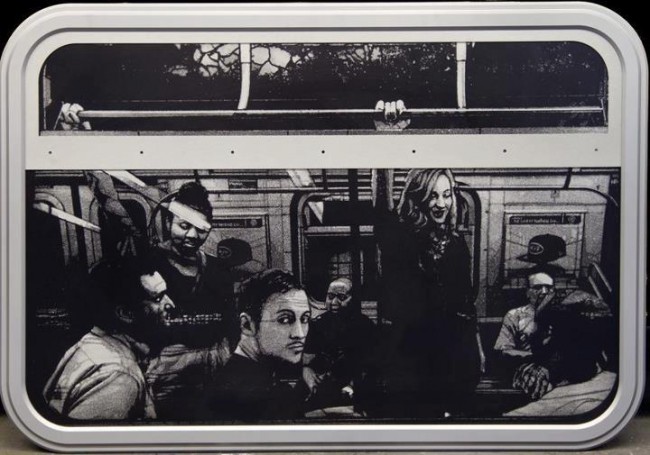 Logan Hicks is a New York-based subway art veteran. His work explores the dynamics of urban environments, so naturally public transportation is depicted in much of his work. One of his newest series focuses on New York's subway. Logan depicts life on subway trains in these pieces made out of anodized aluminum, inside custom machined aluminum frames that mimic the windows of subway cars.
I was lucky enough to be a part of the piece above (that's me turned around gazing at the viewer).
The anodized aluminum series is being shown now at the Opera Gallery in Paris France and closes tomorrow!