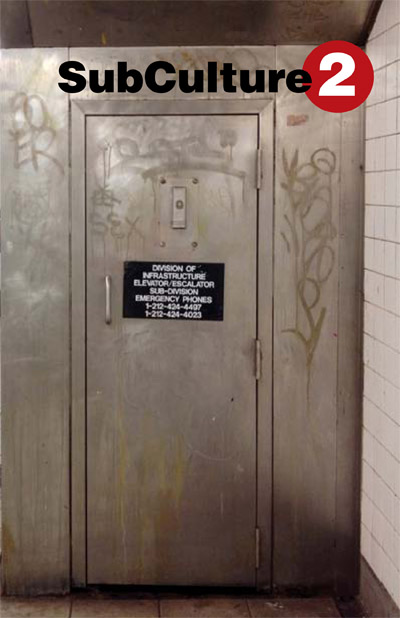 I'm happy to announce that the second issue of SubCulture will be available early this weekend at the New York Art Book Fair. The followup issue focuses on etch and scratch tags in the subway. Click here for all the details!
A limited amount of the first SubCulture zine "Can It" will also be available.
Along with me at the Pantheon Projects table in the zine tent will be some of my favorite NYC graffiti zine makers. Ray Mock of Carnage zine will be selling issue 2 of Grilled, his zine about NYC graffiti doors, and issue 1 of Stuck, his sticker-focused zine. Making Deals will also be there selling all issues of their zine.
Also available at the table will be new zines by: The Old New York, AVOID, DROID 907 and more. If you are a fan of graffiti, you can't miss this!
The Art Book Fair runs all weekend at MoMa's PS1 in Long Island City. Come visit!
Check out the official site for all the details!