One of the great things about street art and subway art is that it is free; free of charge, free of the gallery, free of the museum and its influence; even free from the law in many cases. Public spaces make art more accessible and so does the artist known as See Me Tell Me.
See Me (for short) makes editions of small art pieces and hangs them in the subway for the public to take. Each piece is numbered and includes the address to the artist's website where straphangers can go to indicate that they found one of them and make comments about the work. See me also has a Twitter account where s/he posts when new work is placed underground.
This project first came to my attention when Jay Shells (another artist that has gifted his work in the subway) sent me this photo: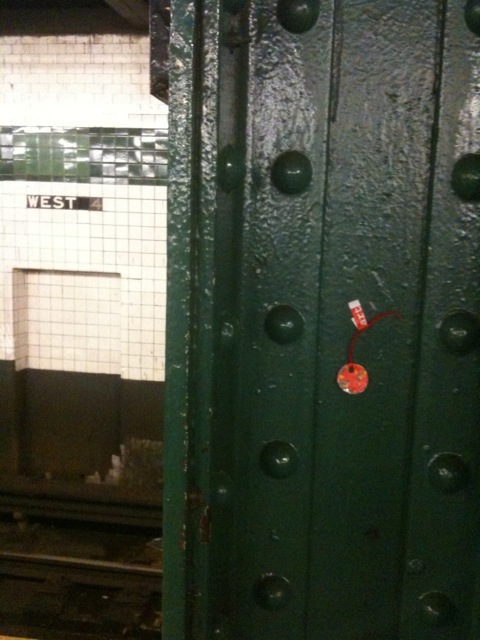 I had no way of tracking down the artist at the time, but months later I randomly stumbled upon See Me's Twitter and made the connection. I had been keeping an eye on the Twitter account for a while waiting for my opportunity to check out these trinkets in person, and just last week I finally got my chance.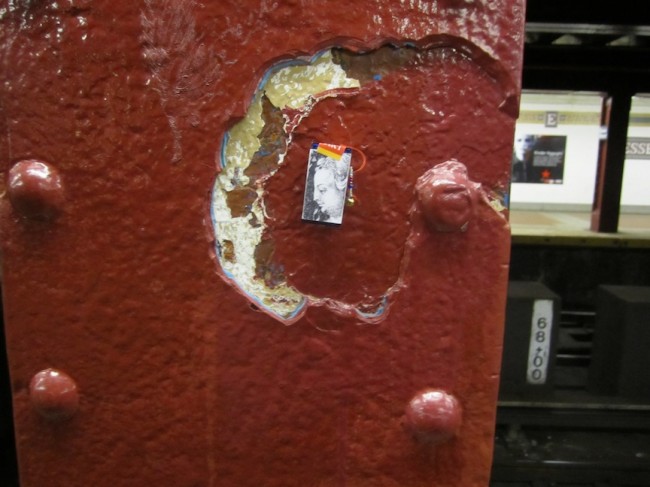 See Me gave me a rough location and time to look for the work. Not only did I get my hands on some art, I also got to meet the artist! The two pieces I acquired were from the "Subway Saints" series. I was tempted to keep both, but in the end I was able to suck it up and leave this one (above) at the Essex Street station on the J line.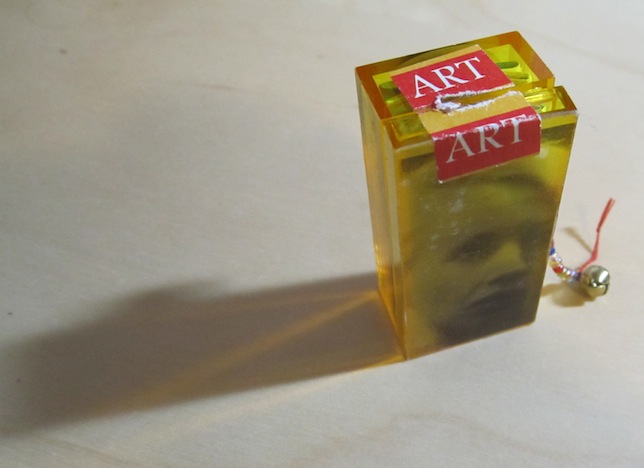 This is the Subway Saint that I chose to keep. Each piece in this series comes in a little plastic box and is hung with magnets.
Inside was a foldout photo collage. See Me says that these are photos of people on subway, taken with an iPhone.
If you would like to increase your chances of finding this work work you should follow See Me on Twitter. When you do find a piece, let the artist know on this website: See Me Tell Me!