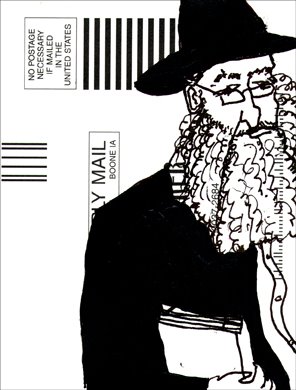 In our new feature, The Artist's Commute, we will be exploring the idea of the subway as a subject and a location in which to make art. Each post will feature an artist whose work documents life underground.
Our first, Jeanne Verdoux, is a Paris-born artist living in Brooklyn. In her project "New Yorkers on the Subway," she uses New Yorker subscription cards as her canvas and random people riding the subway as her subject. From her artist's statement:
The 'New Yorkers on the Subway' project started in 2002 and is still in progress. Using the train as an art studio, I have been observing and drawing random people in everyday life traveling on the MTA trains. My interest is to explore human nature as well as attitudes and trends to create a portrait of the city.
You can find several more images from this series on Jeanne's blog, Today's Drawing.