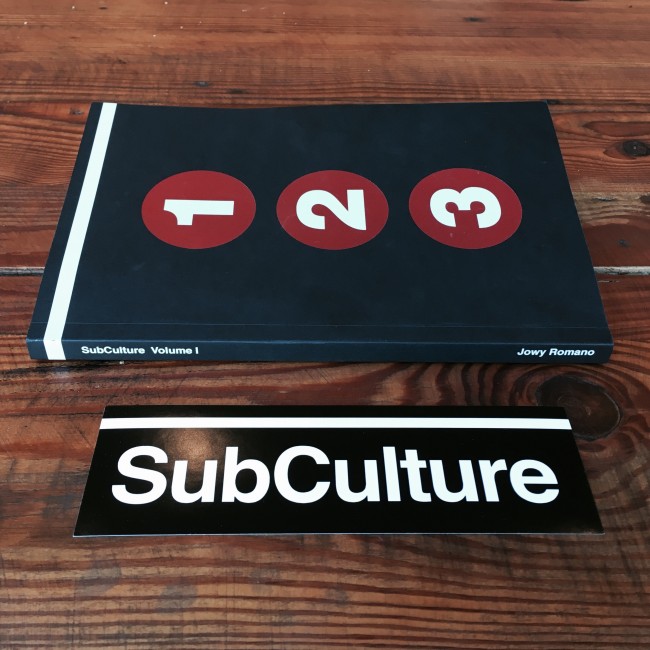 The first three (completely sold out) issues of SubCulture are back as one massive 128-page, perfect-bound art book.
This collection contains the following three issues:
SubCulture 1: Can It (2012) – Graffiti stickers on subway trash cans
SubCulture 2: Etches and Scratches (2012) – Super-permanent etch and scratch graffiti in the subway
SubCulture 3: WET PAINT (2014) – Paint and ink graffiti in the subway
128 pages, black and white interior. Each copy comes with a SubCulture sticker.
Check it out now on the brand new Subway Art Shop!