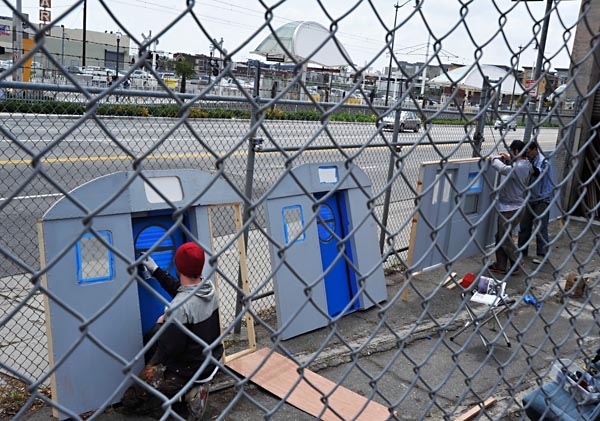 Street art duo Os Gemeos were tasked with painting the ticket booth for MOCA's Art in the Streets exhibition a couple weeks ago. After painting the booth, they decided to take their mission a step further and build a miniature subway car sculpture to place on top of it.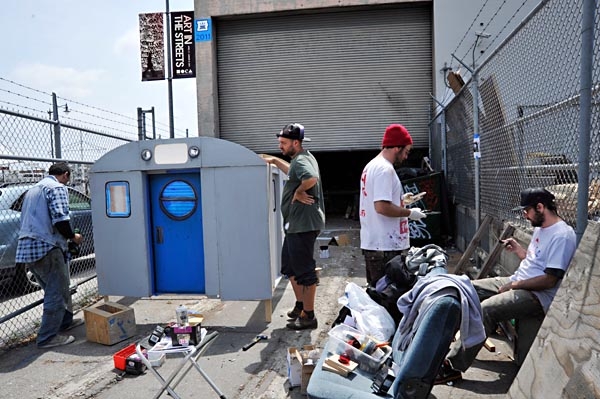 Martha Cooper of 12ozProphet and Subway Art fame documented the construction of this piece on her blog.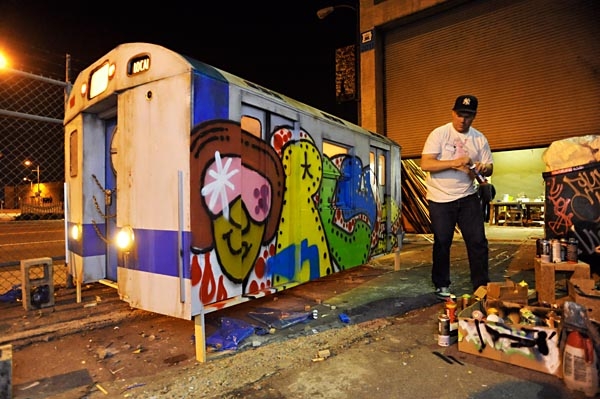 Well known subway writer REAS painted one side of it.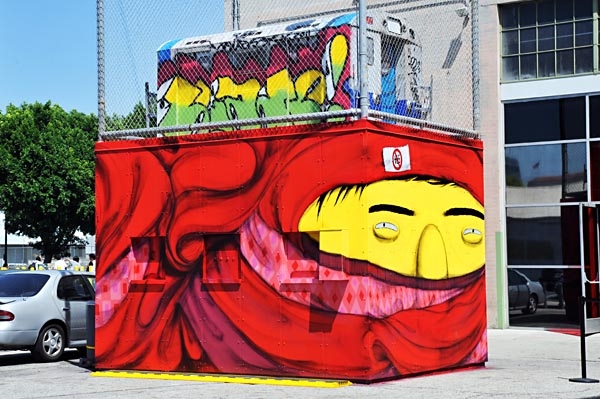 And famed graffiti writer and Subway Art veteran Blade was also on hand to paint a piece on the other side of the car.
All photos by Martha Cooper. Check out the rest of her photos from MOCA on 12ozProphet.