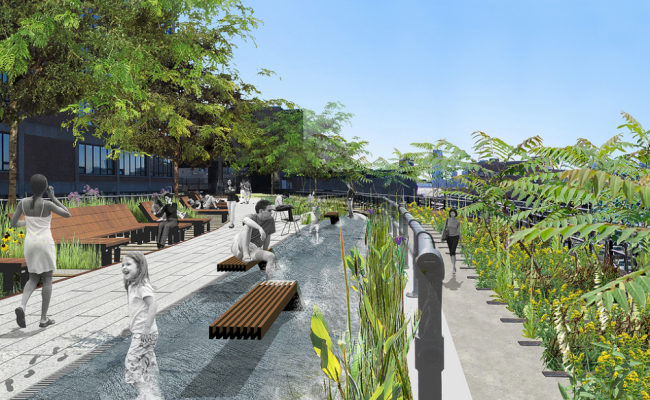 This day has been 10 years in the making.
If you've ever been to the Chelsea Galleries, or the west side of the Meatpacking District here in New York you may have noticed an old timey train track standing above the streets. This is the High Line: an elevated freight train line that has been out of service for nearly 30 years. In 1999 the line was coming closer and closer to demolition when two locals, Joshua David and Robert Hammond, founded the Friends of the High Line. Their mission: to transform the High Line into a one of a kind elevated city park. After ten years of working at full steam, their day has finally come.  The first phase of the High Line park opens to the public today.
If you are in Manhattan be sure to check out this exciting, unique project.