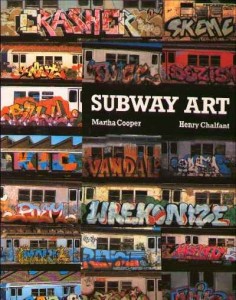 And now for my exceedingly long-overdue, yet brief, first post.
In our research to find out if a Subway Art Blog already existed prior to creating our own, we came across the Subway Art book. The book consists of hundreds of images of colorful graffiti on New York subway trains captured by two photographers in the 1980s, accompanied by short back stories. Subway Art provides a glimpse into what is unfortunately a bygone era when the exteriors of so many subway cars became animated canvases.
A very cool virtual experience of the book can be had here.