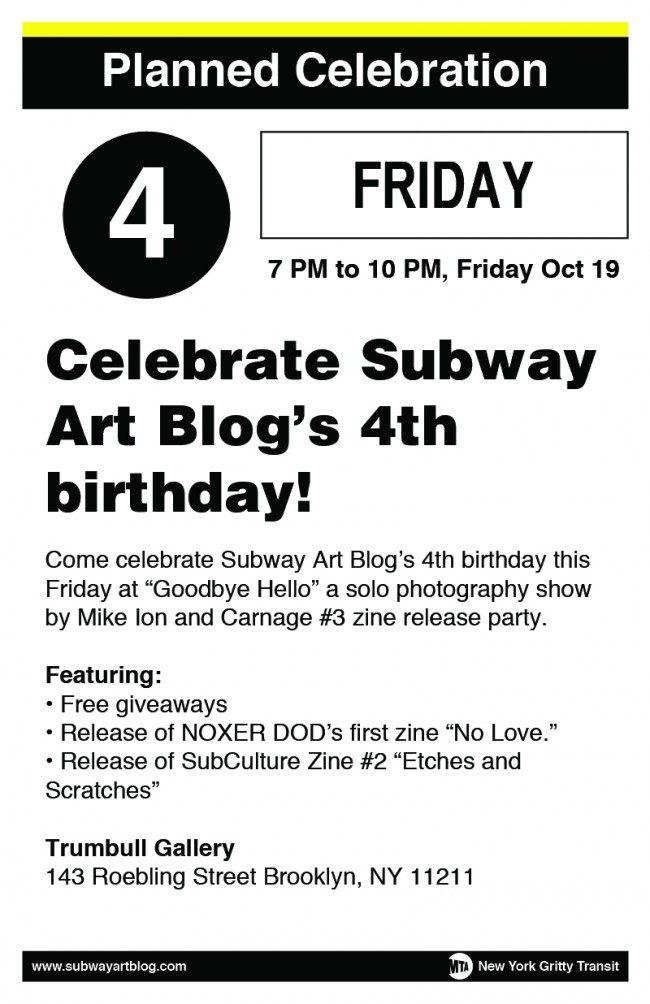 Believe it or not, Subway Art Blog turns 4 this month. To celebrate, we are having a party in conjunction with Goodbye Hello, a photography exhibition by Mike Ion and release of Carnage zine #3. I will also be releasing two zines: my own SubCulture #2 and NOXER DOD's first zine, No Love.
I will be giving away limited edition posters to the first 25 people that stop by the event and mention Subway Art Blog, so come visit, have a beer, buy some awesome zines and check out some great photography!
Graff Cal has all the details.