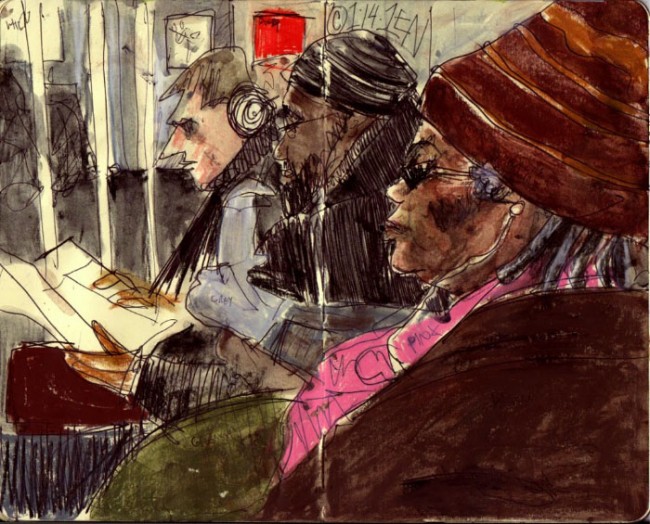 There's something different around here! I pushed out a site design update today with a bunch of new graphics and icons.
The first thing you may notice is the new header. From now on we will be using this space to feature the work of subway artists. I asked one of my favorites, Amitai Plasse, to design the first of these new headers. Above is the original drawing straight from his Moleskine notebook.
You can expect to find new artwork featured every few months. Check out Ami's website for many more awesome subway drawings!