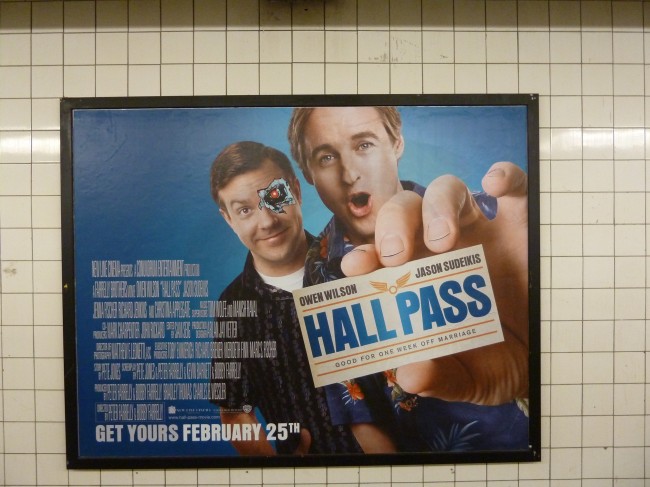 These sinister stickers from 6th Avenue station seem to suggest that actors, accountants and even journalists are not human. It's either a warning message sent back in time by John Connor . . . or some talented sticker-making satirists.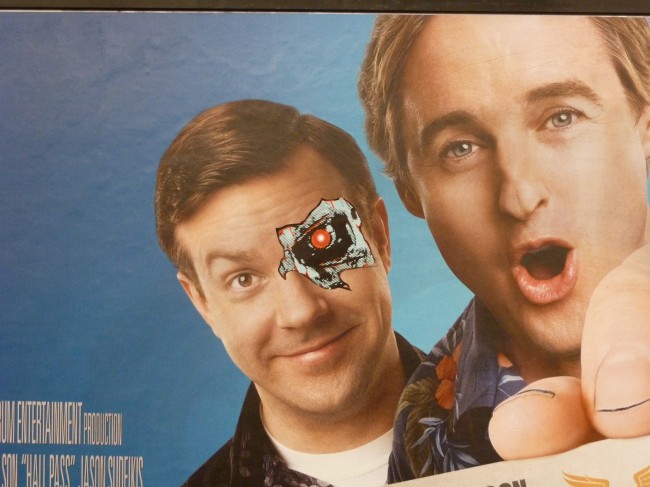 The proportionality of the cyborg eye vis-a-vis Jason Sudeikis's face is a particularly nice touch.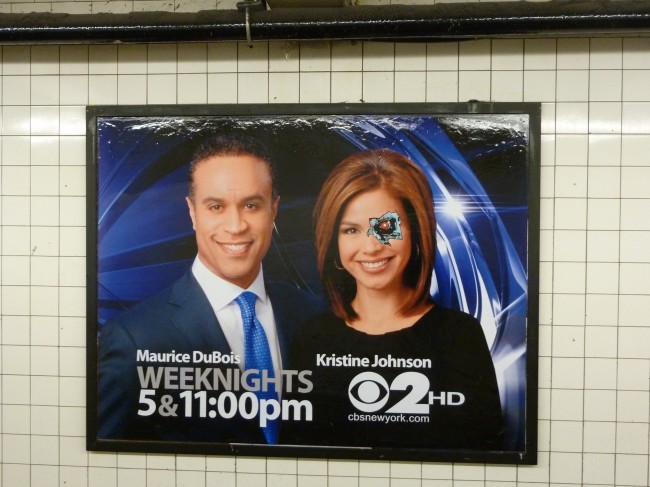 The suggestion that newscasters are secretly cyborgs is unsettlingly credible.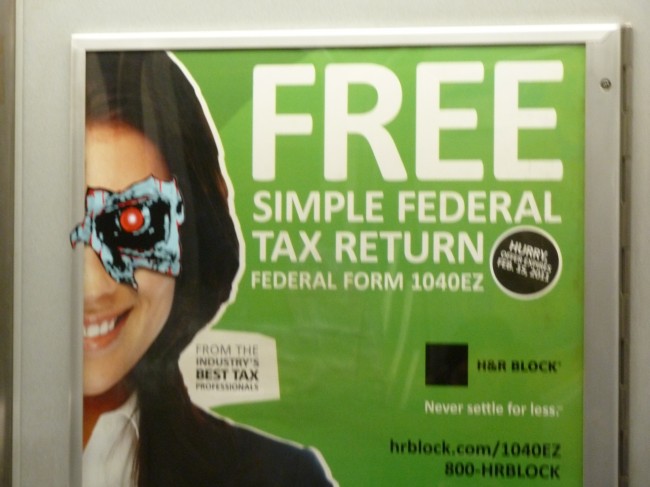 This sticker was discovered on the L line. It's particularly appropriate for tax season, when all of us feel at the mercy of some inhuman machine . . .
If anyone knows anything about these clever little stickers, please get in touch with us!
Photos by Charles Reinhardt.