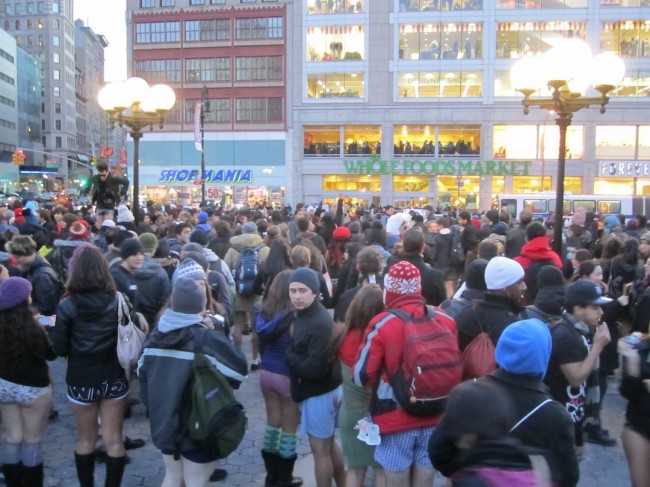 NYC got a much needed pick-me-up yesterday with the 10th annual No Pants Subway Ride, organized by our friends at Improv Everywhere. Several groups of pantless pranksters rode various subway lines and converged at Union Square Park.
The Pro-Pants Alliance was back once again to administer free pants tests, distribute pamphlets and even give out pairs of pants in hopes of converting the pantless to the warm side.
There was a blast of energy running through the city last night. A bit of goofy fun is just what we needed after going stir crazy these past few weeks with the snow and cold weather.
The Xylopholks jammed out underground amidst the chaos.